Arouse Your Will
An intensive to turn your power on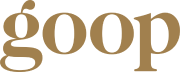 One of the key ingredients in creating the life you want is to be able to activate and direct your will. And it's one of the trickiest challenges for us as humans because most of us have no idea how it actually works – on an energetic level –  and are therefore just beating our heads against the wall of our own
shame and self criticism.
I've worked with so many clients that struggled to engage their power in this way and came to me feeling

frustrated, confused, and embarrassed

that they weren't where they wanted to be in their lives.
And it makes so much sense – we're told to just

"get it together"

as if our inability to enact our will is a character flaw . . . that we're basically just lazy or don't care enough.
But the truth is:

It's actually really specific and deep energetic work to engage true power in this way and most of us haven't received the support we need to do this.
The work I've done with my clients has been the key to

unlocking this force of nature

within them that truly changes their lives, and I want to share it with you . . . 
Arouse Your Will

is an intensive to turn your power on.
We'll spend 2 1/2  – 3 hours together in deep ceremony laced with energy work that will give you the experience of engaging your will and support you to move forward with your power fully on.
In our time together, you'll:
Come into direct contact with your power and learn to engage it fully

Understand and experience what will really is – energetically

Be supported to activate the next level of your life
You will contact this powerful force within you, and learn to ignite it to its fullest potential.
I'm Briana Borten, and I'm a spiritual leader and teacher focused on how our connection to our souls, each other, the Divine, and the earth is the solution.
I'm passionate about helping people connect deeply to themselves, to each other, to the Divine, and to the Earth. I believe this is the way of our greatest healing individually and collectively.
I have a gift for seeing/sensing/feeling deep truth and articulating it for my clients. However, I'm humbly aware that I am a limited being in a human body so my point of view is, of course, that as well – so I rely on the expanded view graced to us to help myself, my friends, my clients, and you navigate toward peace and freedom, again and again.
Let's help you remember and reclaim yourself – through energy work, embodied movement, community, conversations, and ceremony.
Devotional Love,
briana

The day I met with Briana…
I was in a situation that I couldn't see my way out of. Briana had a way of immediately connecting to and seeing what was blocking me from my highest potential. She named it, gave a metaphor and story to it, and gave me a completely new perspective of my challenge. Afterwards, I was able to see how to shift my own energy and meet another being from a place of love and compassion instead of fear. Briana has a way of bringing light to what is standing in our way, and providing fresh perspective that allows us step beyond our blocks and into our highest self. Briana's work is profound and moving in a way I had never experienced before. I cannot recommend enough.
Michelle Long


After my session with Briana, I felt incredibly expansive and energized. It was the perfect combination of energetic clearing and healing with practical steps I could take afterward to reap the rewards of the energy work in my actual business and life. We made some clear shifts in the way our company was structured based on the insights I got during the session and I feel so much more peaceful and productive as a result.
Kate Northrup


Working with Briana has narrowed my focus while expanding my creativity and capacity to imagine. That is the work that Briana does — clearing the path for your best and brightest work by tuning in to your energy. Her ability to see what is blocking and stopping my energy has been a powerful force in my life.  The sacred space Briana creates by tuning in to your own wisdom and energy is transformative in its clarity.
Kimberly Pendleton

Questions?
Want to make sure this is for you?
Message @brianaborten on instagram and let's dive in together