Awakened Leader Mastermind

We are devotion in motion
A 6 month initiation for leaders
There's a call of our souls.
A fire burning inside
A way in which we've been deeply transformed by life . . .
that pulls us toward our work in the world.
That opens us into being leaders
in a new way, for a new way.
We're here to create . . .
Sustainable businesses with seasons of quantum growth, that enliven us and honestly . . . blow our minds!
The ability to succeed in business (meaning more than just make money, but to have it actually be an extension of your hearts work in the world in a way that feeds you and those that you serve) requires more than being good at what you do, more than having a fantastic idea – it takes clarity, mindset work, focus, energetic attunement, emotional intelligence, and aligned action.
It requires a balance of clear structure and action with intuition and energetics. 
I can lead and hold you in your leadership.

Awakening your fullest potential to emerge through this avenue of entrepreneurship.
I've been walking this path of soulful entrepreneurship since I was 21 and started my own massage practice in an adorable little rented space across the street from a strip club in Portland (okay, that was not the most well thought out location on my part – I have a loooooot of stories.)
Here's the thing  – I haven't dabbled and moved on, I've been full in, and created massively successful businesses that thrive today: our spas in Portland and Boulder, a beautiful Apothecary company with products we sell all over the world, books and courses on wellness and creating the life you desire, coaching training, and spiritual communities and mentorship, and energy work. 
I've also started and grown a cafe business that we sold because . . . well . . . it was not my path to be in the food industry, however, I learned so much and am thrilled to see the current owners flourishing.
It's been a beautiful, rocky, inspired journey full of the greatest joys and buckets of tears.  
Having your own business is some of the most intense soul work on the planet, with the most incredible opportunities to awaken – if you're here for it.  
I trust I'll be on this path my whole life, leading myself into the next adventure: and I'd love to walk with you as we grow and evolve together.
This mastermind is a sacred container for deepening the devotion, connection, and joy in your work,
your relationships, and your inner landscape.
We're no longer willing to sacrifice our health, our relationships, our nervous system for business success.
We create a new paradigm where our pleasure matters, where our connection to spirit is held in the forefront,
where our bodies and our systems are well tended. 
Our expansion and growth uplifts every area of our life.
Your sacred work matters.
Energetics AND strategy matter.
When we can see that it's all connected – that how we do what we do creates what becomes – everything shifts.
You're an awakened leader – make your move.
You can be a lone wolf (I get it, I've been there) but . . .
Together we go farther, faster.
There have been decisions, investments I've made in myself that laid claim to the trust I have in what I can create, and these moments changed the trajectory of my life, my business, and my finances.
---
I can see your power.
I know you're capable.
I'll hold that truth as you lead yourself
And step into limitless potential
---
The container of the mastermind will make it uncomfortable to keep your limited views of yourself and your dreams – it will effectively irritate you into upleveling simply because you can't stay where you are when you experience the truth of your potential.
Everything between you and where you want to go will come up to be explored and loved and shifted.
The energetic field that's held for you and your Mastermind loves is deep medicine, it's conscious and emergent, shifting to hold whatever comes up while you move toward phenomenal opening, abundance, and confidence.
We'll weave the tapestry of money and abundance creation.
We'll tend the fires of business alchemy.
We'll dance the opening to our deep transformation.
The Awakened Leader Path
You'll learn radical self responsibility that will uplevel every area of your life

You'll enhance your emotional intelligence and be able to navigate relationships and communications with a new level of grace and power

You'll learn to deeply tend to yourself as a devotional practice

You'll receive the acuity of my sight that will open up new pathways

You'll learn to lead yourself internally and externally

You'll learn to skillfully navigate the energetics of your leadership and success

You'll embody the medicine that you're here to bring to the world.

You'll uplevel your standards in a way that feels congruent with your truth
Community: Move out of competition and into appreciation and elevation of your fellow badass humans. Be held in a field of celebration, boundless success, and devotional alignment
Claim: your power in your awakened leadership. Becoming a bridge from the astral to the earthly.
It's time for your breakthrough
You're on the edge of the next version of yourself
This is the catalyst.
Investing in yourself in this way isn't a gamble or a wish on the wind.
It requires internal clarity.
A steadfastness.
Devotion.
A willingness to be transformed.
To be all in on this dream of yours.
Because when you're in, you're in.

2 retreats in Boulder, Colorado
Virtual Retreat

($1,500 Value)
May 17th, 2023
In Person Retreat



($13K Value)
September 19th – 22, 2023 
Includes lunch and dinner
Branding photoshoot with a professional photographer
1:1 Coaching




($4500 Value)
3 45 minute 1:1 calls with Briana 
2x Monthly Group Calls 
Awakening + Leadership high level coaching calls with Briana ($27K Value)
24/7 Access in our Group Voxer Chat


($6K Value)
Connect with Briana and your fellow participants for support when you need it right from your phone.
Quarterly Energy Work & Ceremony


($30000 Value)
Once every three months (2x total) you'll receive energy work and a blessing ceremony for your business. During these sessions I'll be working with the soul of your business in the most reverent and healing way to shift what needs to be shifted, so it can be unconstrained in its growth and evolution.
These two sessions alone have the potential to completely revolutionize your business.
Plus:
Incredible connections (priceless 😉 )
Access to all live programs that run during the Mastermind ($5400 Value)
6 month membership to Love Rising Stardust Level ($762 Value)
Immediate sign up BONUS of The Alchemical Entrepreneur Course ($597 Value) 
This Mastermind is for soulful, ambitious leaders that give a shit about the world and its inhabitants.
Those that are ready to step into devotion.
Those that are open to experiencing deep transformation and massive heights of success.
Those that are willing and ready to move.
Those that trust in themselves to walk the path with us.
Those willing to meet the tender and raw parts of yourself, hold yourself in the pain and alchemize it into aligned action and power.
Us
When we work together we become an us – you and me, you and the rest of the Mastermind. This us is so sacred to me, the relationship that we create together has the potential to be one of the most deeply transformative experiences in both of our lives.
I hold you and us in such deep care.
I'm here to see you fully in your power, and hold you with love in your flaws.
To listen and to elevate and to walk with you as you expand into your most potent version of yourself. With eyes for your wholeness you move in embodiment and integration.
We share our hearts, our dreams, and our lives and receive the guidance, reflections, and love to elevate our dreams into reality, and remember our deepest soul truths.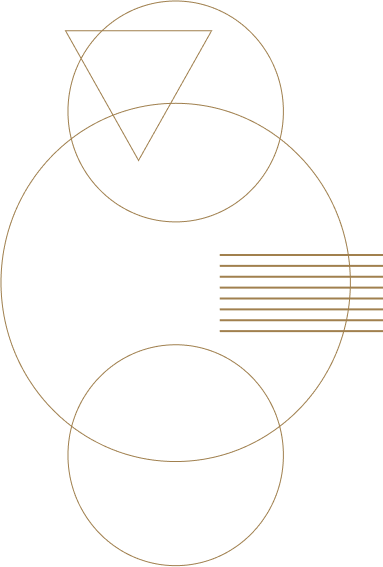 Imagine at the end of 2023 telling the most juicy enchanted story of your success – and it's all true, it's manifested in the months prior, and your elation is contagious.
I believe in you.
Put down the resistance to choosing the full experience of life.
We're creating businesses that support not just us, but our clients and customers, our staff, our vendors – when we approach business as a spiritual experience, we aim to uplift EVERYONE involved. 
We're the ones that get to change the paradigms of wealth – to create economics that uplift all people and the planet. We're the ones that lead the way toward the future dream of, because we care, deeply.
We're the ones.
And it isn't always easy, there are . . .
. . . . moments we want to quit, crawl into our beds, and binge watch Ted Lasso.
. . . . times we question our value, our offerings, our ability to move forward.
. . . . situations that bring us to our knees in ache for the world, our families, the future
We can lose our way, get overwhelmed, and forget why we do it all in the first place.
And that's when we need each other –
To remind each other of the words to the song in our heart.
To bring us back to our vision.
To hold us in the truth of our power, even when we're blind to it.
Let's do this.
Together.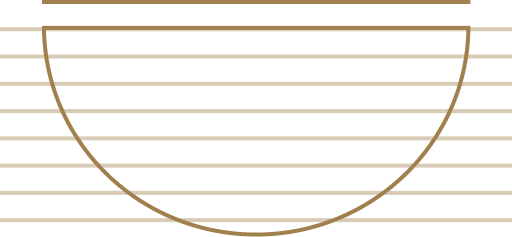 Enrollment is Closed
Awakened Leader Mastermind
Enter your info below to join the waitlist
I'm Briana Borten, and I'm a spiritual leader and teacher focused on how our connection to our souls, each other, the Divine, and the earth is the solution.
I'm passionate about helping people connect deeply to themselves, to each other, to the Divine, and to the Earth. I believe this is the way of our greatest healing individually and collectively.
I have a gift for seeing/sensing/feeling deep truth and articulating it for my clients. However, I'm humbly aware that I am a limited being in a human body so my point of view is, of course, that as well – so I rely on the expanded view graced to us to help myself, my friends, my clients, and you navigate toward peace and freedom, again and again.
Let's help you remember and reclaim yourself – through energy work, embodied movement, community, conversations, and ceremony.
Devotional Love,
briana

Working with Briana has changed my life. Our weekly energy attunements create so much space for clarity, growth. It feels soooo good to be supported in this way! But, the part that's really blown my mind has been seeing the ripple effect that has extended out into my life and the lives of my family, extended family, employees, business and community. I feel more grounded and present in my daily life, more clear about my purpose and my path, and more confident in my abilities to move forward in an aligned way. It'd undoubtedly made me a better leader. And, whole new levels of communication and connection have opened up in my own family and even into my extended family and their families. It's been really amazing. I have noticed an expansion in our businesses and in our lives. I'm so very grateful to Briana for doing this work and leading in this way. Thank you!
Anne Bauer


I met Briana over 15 years ago at a critical time in my personal and spiritual journey. I was out of balance – working too hard – and feeling sad and disconnected. I had "achieved" much by western/business standards – yet I still felt like something was missing. I had circled around working with a guide, advisor, healer for years but just could not bring myself to pull the trigger.  The nagging voice of the ego could find a million reasons for me not to listen to the whisper of my soul. That was until I met Briana. Her intuition and calm and loving demeanor was able to settle my egoic mind and allow me to become open and vulnerable (the first step to real healing). Briana was able to "see me" and really deeply and truly look into my soul and life and offer concrete, clear, actionable steps and practices to help me. Briana blends and balances the esoteric art of "downloading" and working with spirit along with the more tangible work of a modern day western coach to work magic. Briana has a loving and caring energy that can help guide even the busiest and those that are searching on a path of wisdom, health, centered self and contentment.  She has been a life saver and life improver for me and I strongly recommend Briana as a wonderful and powerful, mentor, coach and guide.
David Howitt


I've experimented with different types of energy work over the years and it was immediately clear Briana offers something unique. She's gentle, perceptive, and easy to work with, and at the same time, incredibly strong and powerful! I was blown away by her insights and how great I felt afterwards. She's a gifted healer and I feel so lucky to be able to work with her!
Liz Long


The work I've done with Briana was the beginning of energy work for me, I didn't even know the term, I didn't know what it was. And when we started doing it, it was so beautiful. Aside from the effects, the coming together, the being together with people that wanted to show up in the world with love was incredible.
My life changed in every way. So many things have shifted, that I didn't know needed to be shifted.  The biggest thing is that my relationships are different – not because other people changed, but because my perspective shifted and I show up differently. And as a result I get differently things back.  My relationships have become 100% better.
Kay Douglas Stewart


Working with Briana has narrowed my focus while expanding my creativity and capacity to imagine. That is the work that Briana does — clearing the path for your best and brightest work by tuning in to your energy. Her ability to see what is blocking and stopping my energy has been a powerful force in my life.  The sacred space Briana creates by tuning in to your own wisdom and energy is transformative in its clarity.
Kimberly Pendleton


I have a tendency to be a bit chaotic, and immediately after my session with Briana I felt a sense of calm and stability that has not left me weeks later. But what was most profound was what transpired in my life the weeks after. Some foundational pieces in my life fell apart, and then came back together in a new way that actually supported the person I was becoming. It was hard while it was happening, but it's like our session initiated for everything that wasn't working in my life to be revealed and renovated. Working with Briana is an initiation, one you must not take likely and be ready for because your whole life will surely change.
Sarah Jenks


I always knew Briana was incredibly talented; she is a conscientious mother, a deeply loving partner, a supportive friend, and an incredible business ninja. She's one of the few people in my life that I've brought all aspects of my life to, and felt completely heard and supported through it all.
But what I've come to discover is that Briana is not only talented, but also profoundly gifted.  We've had several energy sessions, and in a few short hours she has helped shift energy that's been stuck or stifled, to open up the channels for greater clarity, flow, and abundance in my life.
In just a few weeks, I've already noticed shifts in my outlook around things that have previously been challenging, as well as much greater clarity where I was previously feeling stuck and confused.  This work feels like the fast track to everything I desire that is meant to be in my life anyways – it's that powerful.
Nisha Moodley

When you invest in your soul's expansion like this, you give the Universe a clear message:
This is the vibe.
This is who I am.
Freedom and love.
Delight in your yes to this.
Questions?
Want to make sure this course is for you?
Message @brianaborten on instagram and let's dive in together