Our experience of life and the ups and downs that go with that are so intrinsically woven with the quality of connection and communication in our relationships.
We are relational beings.
It's one thing to be an

enlightened, ecstatic

being by yourself on a mountain top –
it's another to do it while in contact with

humanity

.
I want to help you

create an existence

where the ways in which you weave with others

uplifts

your experience of being human. Where you get to

lean in and learn about

yourself

,
others,
and the Divine in your relationships.
Where you hold the relationship as

Sacred.
Let's dive into the deep end together in these
three hour intensives
of heart opening conversation, powerful practices, and reconfiguring of our relational energetics.
Volume 1: Codes for Deeper Connection
$297
In our time together we're going to be doing some of the most important work of our lives: learning the codes to create relationships that elevate everyone involved. 
You'll:
Become aware of your own coding and how it holds you back and how to establish new imprints for yourself that allow you to be really free.

Get clear on what you want to experience in relationships moving forward and how to create that for yourself.

Experience energetic shifts that will allow you new foundation to build upon in your inner and outer relationships.
and get instant access
Volume 2: Creating Structures for Closeness
$297
This beautiful experience will help you become aware of the sacred structures needed to allow healthy flow in your connections, allowing for more authenticity and closeness.
You'll:
Move through several practices to rewire the structures that are currently happening subconsciously that may be attracting and creating relationships that aren't serving your highest (or their highest) good.

Set your heart really free.

Learn boundaries that will sustainably hold you in the most loving and clear way.
and get instant access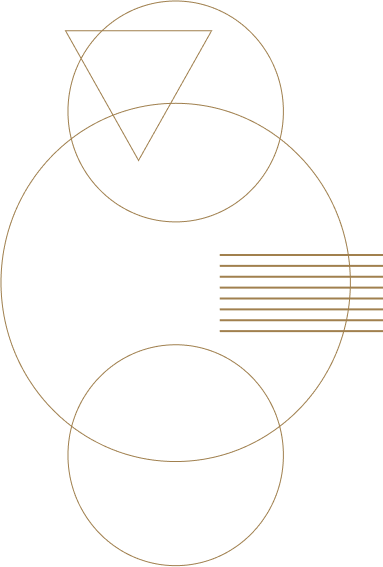 Volume 3: Communication and Divine Energetics
January 20tH 11am PT / 2pm eT 
$297
During this intensive you'll learn how to use communication and Divine energetics in ways that reflect your heart, your desires, and your boundaries clearly.
You'll:
Learn skills in communication that will help you represent the truest version of you in your relationships and out in the world.

Practice new ways of seeing yourself and other that elevate you both into the Divine and experience how that shifts your consciousness and your actions.

Play with creating agreements that uplevel your life.
The Series
$797
When I led the first volume of Sacred Relationships I realized there was so much to talk about and dive into around relationships – it feels like the most beautiful work of our lifetime. So rather than just grazing the surface – we're diving ALL. THE. WAY. IN. One intensive at a time.
I know there are at least 3 volumes to this series, and there will likely be upward of 5. If you buy the series, at any point, you'll receive all volumes that are ever created!
Right now the series is only $797, so get it while you can and we'll spend hours devoting ourselves to the art of relational weaving.
In our time together we're going to be doing some of the most important work of our lives:
learning the codes to create relationships that elevate everyone involved.
I'm Briana Borten, and I'm a spiritual leader and teacher focused on how our connection to our souls, each other, the Divine, and the earth is the solution.
I'm passionate about helping people connect deeply to themselves, to each other, to the Divine, and to the Earth. I believe this is the way of our greatest healing individually and collectively.
I have a gift for seeing/sensing/feeling deep truth and articulating it for my clients. However, I'm humbly aware that I am a limited being in a human body so my point of view is, of course, that as well – so I rely on the expanded view graced to us to help myself, my friends, my clients, and you navigate toward peace and freedom, again and again.
Let's help you remember and reclaim yourself – through energy work, embodied movement, community, conversations, and ceremony.
Devotional Love,
briana

Thank you so much Briana for an amazing experience! When I first signed up, I didn't know what to expect, maybe some journaling and a few fun exercises to awaken my Creative Goddess within. What I got, was that and so much more.
The journaling exercises allowed me to delve deep and uncover years of emotional and mental wounds, scars and other gunk. Though invisible to the eye, they definitely left their mark. It's difficult to shine bright and for others to see your Inner Light with so much gunk and emotional scar tissue obscuring it.
The Activation Ceremony at the end provided me an opportunity to not only bring to the surface but to release years of wounds and other crap that had been preventing me from flourishing, from shining my brightest. As one of my other spiritual teachers says all the time: "Whatever comes up, comes up to be healed." Whew, sooo true!
It wasn't a pretty process and at times, it was intense, but it was much needed. I just allowed the healing energy and light to flow through me, loosen all the gunk and intentionally released it all to the Divine. It felt like I'd been scraped and scrubbed clean. Although I was a bit drained afterward, I also felt much lighter and freer. The healing and release were exactly what I needed!
This week I directed some of this freed-up creative energy into some work projects. However, I'm looking forward to using even more creative energy this weekend to unleash my Creative Goddess and let her play with some personal creative projects. I'm curious and excited to see where She and this creative shift and opening take me!
With much Love, Light, Gratitude and Reverence,
Yolanda


When I saw Briana was doing a creativity activation, I jumped at the chance to sign up- I knew I had to be there, and now I know why.
Briana was absolutely amazing at leading us through some very deep work, like accepting the parts of us that were insecure and afraid of our own power.
Briana dropped truth-bombs all over the place that were mind expanding and creativity boosting. Her transmission was powerful. Her energy, was vibrant, playful, alive. She also helped me have a completely new view of failure and perfectionism that blew my mind! After the activation, I had a tonne of insights that have really helped me write my book from a perfectionist-free, aligned space. I now feel like I can complete my book with a lot more ecstasy and flow, and a lot less angst! I feel like I have my own unique voice, and the world needs to hear from me.
I 100% recommend this workshop – it has deeply changed my experience with, and view of, creativity, for the better. Thank you Briana for this incredibly important activation, I am deeply grateful.'
Roshni

    Sacred Relationships   
Codes for Deeper Connection
Get Instant Access to Volume 1: Codes for Deeper Connection
$297
Join Now
Creating Structures for Closeness
Get Instant Access to Volume 2
:

Creating Structures for Closeness

 
$297
JOIN NOW
Communication and Divine Energetics
 Volume 3: Communication and Divine Energetics
$297
*A replay is available if you are unable to attend live
Join Now
Get Instant Access to Volume 1 + Volume 2 plus access to all future Sacred Relationships Intensives*
$797
*There will be at least 3 Intensives offered. Replays will be available if you are unable to attend live.
Join Now
Questions?
Want to make sure this is for you?
Message @brianaborten on instagram and let's dive in together