Live your fullest potential:
Unearth Your Soul Work & Gain Momentum with the Support of Intimate Mentorship and Devoted Council

Are you ready to fully

step into your power

and walk the path of the

deepest calling

of your soul?
When we discover and devote ourselves to the great work of our lives, we change the world. We are the ones who shift the collective consciousness toward peace, justice, and care for all, evolving our planet and species.
This intimate mentorship is an opportunity to explore the depths of your potential within an environment of love and limitless possibilities.It's a sacred space to explore your inner landscape and discover the unique, essential gifts YOU'RE here to bring forth.
This purpose-oriented journey will help unearth who you truly are, ushering in a new dimension of spiritual growth so you can be a conscious expression of your potential in this life. 
Through this beloved council, you'll . . . 
. . . attain clarity on why you're here and what you're meant for
. . . learn to elevate and honor your unique work in the world
. . . revolutionize your life and work so it's in alignment with your sacred calling
You'll be supported by a group of incredible humans, all working to create a more beautiful world, and you'll receive

direct and loving mentorship

from me.
The journey to actualizing your potential isn't easy, but once you feel the conviction of
"I know I'm meant to do something important,"
this urge can never be fully put to rest again. It requires going beyond your mental programming to learn what your soul intends for you, and finding the courage to step out of your comfort zone. 
Beyond the tangible benefits to your life and community, this process facilitates a sense of

inner

alignment

which changes your whole view and experience of life. It's the quality of knowing

you're exactly where you need to be

, trusting that guidance and resources will show up as you need them. 
Together, we'll embark on a  transformational journey to unravel the mysteries of your purpose and passions and fanning the flames of your inner fire. With my 20+ years of experience in energy work, business, and coaching, I will guide you through an exploration of your soul's messages, illuminating the path forward.
As we delve deep into the projects and places that hold special meaning for you, we will be asking some age-old questions: 
Why am I here? 

What am I meant for? 

How do I fit into this great mystery? 

What powers are available to me?
Regardless of your age and experience, you may find that you're still in a chrysalis, on the precipice of activating what you'll become.
As we unravel the beauty in the answers to these questions, so will your wings unfold to carry you beyond what you thought was possible.
You won't be alone on this journey.
I will hold you in ceremony. In this space, you'll see with new perspective how the pieces of your life fit together, and you'll find you have the ability to invoke whatever virtues you need to embark on your soul work.
Unlike the work we refer to as a "job" or "career," the
calling
that is your soul work goes far beyond performing a task in exchange for money. It emanates from Spirit itself, to be expressed and enacted through the vehicle that is you. As such, it isn't draining and it never asks you to compromise your values. It brings its own power supply, it delivers grace upon the world, and it causes you to heal, grow, and awaken.  
You'll be surrounded by like-minded individuals who will

see your light, uplift you, and celebrate your brilliance.

There will be no need to hide your magic, because we are all here to play big and to dance our most glorious dance.
As you meander through the criss-crossings of the tapestry of life, my job is to help you find the "hell yes!" thread – the thread of a divine fiber that resonates perfectly with who you are, and through which you'll weave new designs into the word. 
You'll receive one-on-one energy work with me once a month. These sessions will help clear the way for you to be your

Highest Self

, and their importance cannot be overemphasized. They will help untangle obstacles that may be hindering your forward progress.
As we work together, harnessing your power and the synergy of our collective intention, you'll emerge as a

bright light

in the world with the tools you need to achieve the

greatness

you were always meant for. So, let us embark on this journey today and discover the profound possibilities that await us!
Your Journey
2 group mentorship calls per month that will include heart seat coaching, ceremony, and classes.

Monthly One on One energy work sessions

One devotional energy work ceremony for you (and your business if you have one)

4 day retreat in Mexico

Voxer group with your other council members for consistent support
Enrollment in the Soul Work Council is currently closed
Enter your information below to join the waitlist for our next council!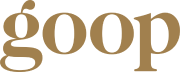 I'm Briana Borten, and I'm a spiritual leader and teacher focused on how our connection to our souls, each other, the Divine, and the earth is the solution.
I'm passionate about helping people connect deeply to themselves, to each other, to the Divine, and to the Earth. I believe this is the way of our greatest healing individually and collectively.
I have a gift for seeing/sensing/feeling deep truth and articulating it for my clients. However, I'm humbly aware that I am a limited being in a human body so my point of view is, of course, that as well – so I rely on the expanded view graced to us to help myself, my friends, my clients, and you navigate toward peace and freedom, again and again.
Let's help you remember and reclaim yourself – through energy work, embodied movement, community, conversations, and ceremony.
Devotional Love,
briana

Working with Briana has changed my life. Our weekly energy attunements create so much space for clarity, growth. It feels soooo good to be supported in this way! But, the part that's really blown my mind has been seeing the ripple effect that has extended out into my life and the lives of my family, extended family, employees, business and community. I feel more grounded and present in my daily life, more clear about my purpose and my path, and more confident in my abilities to move forward in an aligned way. It'd undoubtedly made me a better leader. And, whole new levels of communication and connection have opened up in my own family and even into my extended family and their families. It's been really amazing. I have noticed an expansion in our businesses and in our lives. I'm so very grateful to Briana for doing this work and leading in this way. Thank you!
Anne Bauer


If you're purely a numbers person, my year in the Awakened Mastermind looked like this: 
Awakened Mastermind Retreat #1 followed by my first 20K in sales month ever.
Awakened Mastermind Retreat #2  followed by my second 20K in sales month ever.
And this was not from an already-in-place system where I was scaling from regular 10K to 20K months! This was from a beginning place, with a handful of clients, sometimes $222 months, sometimes not a single penny  to BAM! 20K in sales!
The opening and releasing that takes place during these magical weekends (not to mention the deep belly laughter and a little bit of mischief) were pure energetic magic, and created the space and the deep sense of safety I needed in my system to expand, expand, expand!
2022 was my second full year in business, but my first giving it my full attention year (while raising two small children and working 24 hours a week as a critical care nurse), and it was my highest earning year yet.
Why? 
I attribute it to both the energetic and on-the-ground-running support I received from Briana herself, and the magical container she created for our truly amazing cohort. The Awakened Leader Mastermind gave me the foundation I needed to build upon, and the momentum and accountability I needed to expand.
If you're on the fence, do it! If you need more encouragement, come talk to me. I'm happy to gently guide you toward one of the best decisions you'll  ever make for yourself, both personally and professionally, in your entire life.
Dana Freedman


I met Briana over 15 years ago at a critical time in my personal and spiritual journey. I was out of balance – working too hard – and feeling sad and disconnected. I had "achieved" much by western/business standards – yet I still felt like something was missing. I had circled around working with a guide, advisor, healer for years but just could not bring myself to pull the trigger.  The nagging voice of the ego could find a million reasons for me not to listen to the whisper of my soul. That was until I met Briana. Her intuition and calm and loving demeanor was able to settle my egoic mind and allow me to become open and vulnerable (the first step to real healing). Briana was able to "see me" and really deeply and truly look into my soul and life and offer concrete, clear, actionable steps and practices to help me. Briana blends and balances the esoteric art of "downloading" and working with spirit along with the more tangible work of a modern day western coach to work magic. Briana has a loving and caring energy that can help guide even the busiest and those that are searching on a path of wisdom, health, centered self and contentment.  She has been a life saver and life improver for me and I strongly recommend Briana as a wonderful and powerful, mentor, coach and guide.
David Howitt


I've experimented with different types of energy work over the years and it was immediately clear Briana offers something unique. She's gentle, perceptive, and easy to work with, and at the same time, incredibly strong and powerful! I was blown away by her insights and how great I felt afterwards. She's a gifted healer and I feel so lucky to be able to work with her!
Liz Long


The work I've done with Briana was the beginning of energy work for me, I didn't even know the term, I didn't know what it was. And when we started doing it, it was so beautiful. Aside from the effects, the coming together, the being together with people that wanted to show up in the world with love was incredible.
My life changed in every way. So many things have shifted, that I didn't know needed to be shifted.  The biggest thing is that my relationships are different – not because other people changed, but because my perspective shifted and I show up differently. And as a result I get differently things back.  My relationships have become 100% better.
Kay Douglas Stewart


Working with Briana has narrowed my focus while expanding my creativity and capacity to imagine. That is the work that Briana does — clearing the path for your best and brightest work by tuning in to your energy. Her ability to see what is blocking and stopping my energy has been a powerful force in my life.  The sacred space Briana creates by tuning in to your own wisdom and energy is transformative in its clarity.
Kimberly Pendleton


I have a tendency to be a bit chaotic, and immediately after my session with Briana I felt a sense of calm and stability that has not left me weeks later. But what was most profound was what transpired in my life the weeks after. Some foundational pieces in my life fell apart, and then came back together in a new way that actually supported the person I was becoming. It was hard while it was happening, but it's like our session initiated for everything that wasn't working in my life to be revealed and renovated. Working with Briana is an initiation, one you must not take likely and be ready for because your whole life will surely change.
Sarah Jenks


I always knew Briana was incredibly talented; she is a conscientious mother, a deeply loving partner, a supportive friend, and an incredible business ninja. She's one of the few people in my life that I've brought all aspects of my life to, and felt completely heard and supported through it all.
But what I've come to discover is that Briana is not only talented, but also profoundly gifted.  We've had several energy sessions, and in a few short hours she has helped shift energy that's been stuck or stifled, to open up the channels for greater clarity, flow, and abundance in my life.
In just a few weeks, I've already noticed shifts in my outlook around things that have previously been challenging, as well as much greater clarity where I was previously feeling stuck and confused.  This work feels like the fast track to everything I desire that is meant to be in my life anyways – it's that powerful.
Nisha Moodley

Questions?
Want to make sure this experience is for you?
Message @brianaborten on instagram and let's dive in together