You are
Divine Potential,
and when you experience the
full free unrestricted expression
of yourself in wholeness, in a deeply devoted relationship with the Universe, the life that you live from that place
will blow your socks off.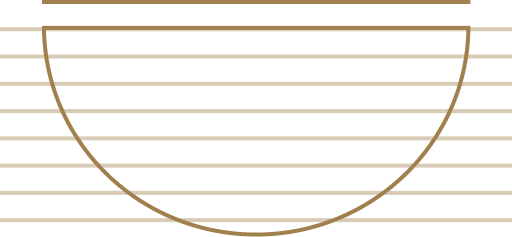 It's a life lived as an unrestricted Conduit of Love where:
There's no more:
settling to mediocrity
hiding the fullness of your being
rushing and hustling trying to achieve things you really don't care about
playing small to satisfy social standards or make others
comfortable or because you're afraid of your power
comparison and judgement
Instead there's:
incredible passion pouring through your being
deep intuitive knowing that leads your life
spaciousness and clarity so you can take the next right action in each moment
creativity that flows from you with confidence, in contribution
inclusion and elevation
This is actually the life you're here to live.
And you know it, on a deep cellular level.
feel that knowing.
You are Divine Potential and it's your duty to access and express the essence of your being into the world.
The Summer of Divine Love is an initiation into power and expansion of what it is to be you.
Currently Closed for Enrollment
It will bring you into the heat of your own fire in order to alchemize all that is and has been into the next iteration of opening to Divine Love.
The Summer of Divine Love Program:
Learn to transmute negative energy so you can be fully free
Access passion and true ambition to catalyze your creativity and service in the world
Receive and be coded with the every emergent energetic of right relationship with yourself, with the Universe, with the earth, and with others.
Open to receiving all that the Universe has to offer you by offering up and letting go of the walls and blockages
Be catalyzed by a clear AF energetic container that will activate and expand you to the next level
Everything that is not aligned will come to the surface to be transformed
Experience the deep, abiding, unconditional love of the Universe coursing through you and being channeling into the world
In order for the Divine Potential that you are to be fully activated, there's a time you must choose to fully step into the heat.
No matter how hard you try to tap your purpose and power and live the desires of your heart it doesn't work if you haven't become energetically aligned with the truth of your being and then let the fire of transformation reconfigure you.
If you approach your soul work, your growth, your spiritual connection,
and manifestation from a place of believing you're broken
that you need to prove yourself or wanting the Universe to prove something to you from your ego . . .
it's not an energetic match for exponential growth and expansion, for love and passion.
It's not because you're not worthy, not good enough, or especially messed up (I promise!),
it's because you haven't gone all the way in and been willing in a medicine field of love.
Which requires that you're able to be with ALL of the sensation and discomfort that come along with witnessing what has to be alchemized in order for you to be connected and aligned.
The first step is a yes.
A yes to yourself as Divine Potential activated.
Yes, I'm Ready to Return to my highest self.
Enrollment in Summer of Divine Love is currently Closed
We'd love to have you be part of the Summer of Divine Love. Give me your email, and I'll let you know as soon as our doors are open to new members again. Can't wait!!!!
27 live sessions with Briana Borten
(30 – 60 min)
Guided meditations, visualizations, energetic activations, and ceremonies
A private community of the most incredible humans on the planet that you'll get to share and co-create a beautiful experience with
A gorgeous workbook that will lead you through journal prompts and exercises to help you fully embody this initiation
Lifetime access to all of the course content
I'm Briana Borten, and I'm a leader & teacher in a new category of spirituality, one that focuses on how our connections to our souls, each other, and the earth are the solution to literally all of our problems.
I'm passionate about helping people connect deeply to themselves, to each other, to the Divine, and to the Earth. I believe this is the way of our greatest healing individually and collectively.
I have a gift for seeing/sensing/feeling deep truth and articulating it for my clients. However, I'm humbly aware that I am a limited being in a human body so my point of view is, of course, that as well – so I rely on the expanded view graced to us to help myself, my friends, my clients, and you navigate toward peace and freedom, again and again.
Let's exponential expand you – through energy work, embodied movement, community, conversations, and ceremony.
Devotional Love,

Briana
She heard her heart and it beat out
Now. Now. Now.
She listened as she leaned in
To the very edge of creation
And took a breath.
Grounded herself.
And remembered the full spectrum
And wattage
Of her light.
She received the invitation
To the life she always wanted.
And said yes.
– Briana Borten
Fire is the great alchemizer, the transformer.
WHAT PEOPLE ARE SAYING
ABOUT THIS WORK

Working with Briana has changed the way I live my life. I've gotten so much perspective, leading me to see that life is just life – it ebbs and flows with it's changes, which has led me to understanding I don't need to change my life circumstances as much as change the lens from which life is viewed.
I've learned to feel into challenges, and take a more spacious and expansive approach.
I now know where to go: the answers to who am I? Who do I want to be? How do I want to show up? Turn inside.
Briana is great at what she does. She's insightful and intuitive and compassionate.
– April Eileen


Briana's capacity to see, work with and lovingly shift your energy — i.e. the system underlying everything you are feeling and experiencing— is truly remarkable. Not to mention breathtakingly efficient.
Time spent with her brings me distinct clarity in a way few things can.
Oh, and one energy session with her opens me up to so much more love and flow in minutes. It's the deepest, truest kind of high— one that taps into my own essence. She's something special and I feel so lucky to have her on my team.
– Ginny Muir


I always knew Briana was incredibly talented; she is a conscientious mother, a deeply loving partner, a supportive friend, and an incredible business ninja. She's one of the few people in my life that I've brought all aspects of my life to, and felt completely heard and supported through it all.
But what I've come to discover is that Briana is not only talented, but also profoundly gifted. We've had several energy sessions, and in a few short hours she has helped shift energy that's been stuck or stifled, to open up the channels for greater clarity, flow, and abundance in my life.
In just a few weeks, I've already noticed shifts in my outlook around things that have previously been challenging, as well as much greater clarity where I was previously feeling stuck and confused. This work feels like the fast track to everything I desire that is meant to be in my life anyways – it's that powerful.
– Nisha Moodley


Working with Briana has narrowed my focus while expanding my creativity and capacity to imagine. That is the work that Briana does — clearing the path for your best and brightest work by tuning in to your energy.
Her ability to see what is blocking and stopping my energy has been a powerful force in my life.
The sacred space Briana creates by tuning in to your own wisdom and energy is transformative in its clarity.
– Kimberly Pendleton


I met Briana over 15 years ago at a critical time in my personal and spiritual journey. I was out of balance – working too hard – and feeling sad and disconnected. I had "achieved" much by western/business standards – yet I still felt like something was missing.
That was until I met Briana. Her intuition and calm and loving demeanor was able to settle my egoic mind and allow me to become open and vulnerable (the first step to real healing). Briana was able to "see me" and really deeply and truly look into my soul and life and offer concrete, clear, actionable steps and practices to help me.
Briana blends and balances the esoteric art of "downloading" and working with spirit along with the more tangible work of a modern day western coach to work magic.
She has a loving and caring energy that can help guide even the busiest and those that are searching on a path of wisdom, health, centered self and contentment. She has been a life saver and life improver for me and I strongly recommend Briana as a wonderful and powerful, mentor, coach and guide.
– David Howitt


The work I've done with Briana was the beginning of energy work for me, I didn't even know the term, I didn't know what it was. And when we started doing it, it was so beautiful. Aside from the effects, the coming together, the being together with people that wanted to show up in the world with love was incredible.
My life changed in every way. So many things have shifted, that I didn't know needed to be shifted. The biggest thing is that my relationships are different – not because other people changed, but because my perspective shifted and I show up differently. And as a result I get differently things back. My relationships have become 100% better.
– Kay Stewart Douglas


After sessions with Briana I feel incredibly expansive and energized. It's the perfect combination of energetic clearing and healing with practical steps I could take afterward to reap the rewards of the energy work in my actual business and life.
We made some clear shifts in the way our company was structured based on the insights I got during the session and I feel so much more peaceful and productive as a result.
– Kate Northrup

While we can easily move through summer like the rushing river, we're going to take the time together to savor the moments, to dip into the swimming holes of Divine Love. There's fire energy to attune to, and while it may get us out and connecting with our communities again, we're also going to take our slow sensuous time with this energy so it can transform us on a cellular level.