I'm a spiritual mentor
who guides visionary leaders (that's you!) to become spiritually rooted stewards of wealth. I trust that when we're connected to our souls, each other, the Divine, and the earth money in our hands is good for everyone and we start to create solutions.
I see, understand, and can tap into the web of the universe – the unseen energetic field through which we (our human souls, our bodies, and everything on the earth) are all connected. Humans have lost our awareness of that connection and thus, our place in that web, but it's ours to reclaim and awaken to our greatest potential.
I believe if we can reconnect with that intelligence, the problems in our individual lives, as well as our problems as a species (politically, globally, and environmentally) can be solved.
I can help you take your seat in that web – the seat that was made just for you upon your very incarnation on the earth – and through that clicking into your place and role in the web of the universe, also guide you toward healing your personal energetic field of the blocks and crud that saps your energy, your attention, and your potential.
I believe that these two steps – taking your seat in the web of the universe, and healing your field – are the keys to the next step in human evolution, ushering in a future peace and freedom for all.
Everything I do is inspired by my purpose:
to create more peace in the world by seeding it with more peaceful people.
No one thing is going to solve your challenges or make you feel peaceful because we have our crazy minds, we have our aching bodies, and our longing for meaning. We are complex creatures, which is why I've committed to making a wide variety of resources for people to find their way home to themselves and a greater sense of peace.
My work has grown steadily outward from the tangible to the intangible layers that help us find peace. From tending to people's bodies with treatments and products in our spas, to helping people actualize their goals, manage their minds, and consciously choose their thoughts and beliefs through programs and tools like the Dreaming and Planning Course, The Well Life book, and the Dreambook and Planner.
Then we (my husband Peter and I) realized the next step was to help people nourish their spirit and connect back to themselves with Rituals for Transformation book and our guided meditations (if I could only pick one tool for you to use to create peace, meditation would be it).
In Love Rising I'm connecting with people all over the world, which has inspired me to extend the reach of this work through our Coaching Training Program that intersects with our non-profit, The Well Life Foundation.
The Coaching Program trains Dragontree Life Coaches who then guide others toward creating a life that is inspired, meaningful, and joyful through powerful processes, strategies for success, and heart opening conversation.
Our Foundation then works with coaches that have graduated the Coaching program to lead personal development workshops for women in transition to help empower them to see an inspiring vision for their life and create a structure to bring it into their daily lives that helps them achieve their goals.
Ultimately my commitment to help create peace took me to the most esotericintrinsic layer, accessing energy and creating connection to something larger than ourselves. This is the work I'm most inspired by and personally involved in through my Soul Sessions and Love Rising groups.

Stepping into this work was such a surprise twist. I was really resistant at first as this nagging knowing kept guiding me towards energy work.
It turns out that Love Rising is the best! (or at least it's my favorite). This is the place where we can really get perspective and become attuned to what's trying to come through us, where our actions become aligned with our inner divinity. Often once this aspect of our lives is nurtured, the rest can find its way. It's been powerfully transformational for me and the individuals who've participated.
Everything I do is driven by my desire to help you not only reach your tangible goals, but to feel deeply fulfilled. I want you to have peace, freedom and connection to be who you really are and the purpose you're here to serve. I believe in you with all my heart and I've poured my love into the tools to help you access your highest potential.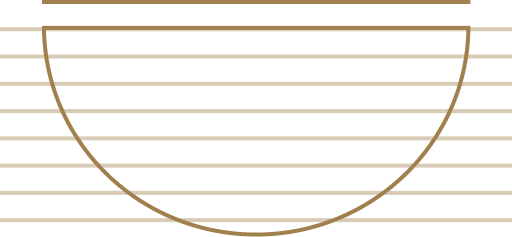 We can really be beacons of light, even in the darkness, for ourselves, others, and the world.
Briana Borten is a spiritual mentor and energy weaver who helps people create deep transformation and live extraordinary lives.
Briana learned early on that she was capable of creating her own destiny. When she was 18, she broke her neck in a debilitating car accident. It derailed her college career, but she unexpectedly discovered the power of positivity and the profound rehabilitative benefits of massage and energy work. She attended massage school and established a busy private practice in Portland. But she yearned to create an environment where clients could have a more comprehensive and transcendent healing experience. This came to fruition when, at age 23, she opened The Dragontree Holistic Day Spa.
Meanwhile, Briana attended California College of Ayurveda and graduated as a Clinical Ayurvedic Specialist. This training and the following years of treating patients stoked her deepening love affair with assisting others to reach their full potential.
This work has led to her opening two additional spa locations; creating a program to help people achieve their life dreams; speaking and writing extensively on personal development; formulating a product line that embodies the Dragontree's principles and aesthetic; creating a non-profit to empower women to create lives they are inspired by; mentoring visionaries to create spiritual rootedness and become stewards of wealth; and leading transformational energy healing for groups and individuals.
In her playtime, Briana is family girl who loves to plan, create, and celebrate. She's a huge cuddler and enjoys Sunday morning cuddle time with her amazing kids, Phoenix and Sailor, and her sweet husband, Peter. She loves swimming in natural bodies of water, hiking in the Rocky Mountains, dancing with friends (and alone), dinner parties, natural medicine, holidays, salted caramels, hip-hop music, design and decor.
Connect

to your
highest self.
Enter your email below to get your free Inner Compass Meditation